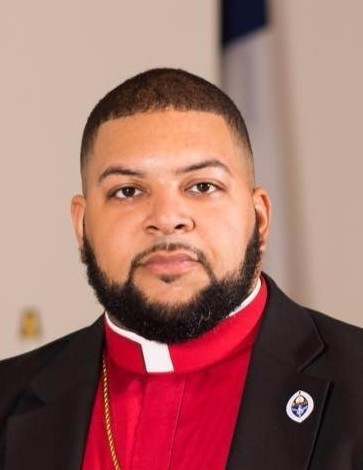 Kelvin Brooks serves as Trustee of The Need2Read Program, Inc. and was one of three individuals who helped to orchestrate the formal formation of the organization.
He serves as the Senior Pastor of Kingdom Life Cathedral in Scotch Plains, NJ and serves as the founder and Presiding Bishop of The Anglican Churches of Pentecost, a reformed Anglican, convergence communion of clergy, churches and ministries, where he provides spiritual covering, covenant and connection for those within the communion.
He has authored two books, "Munchausen by Pastor: Redefining Spiritual Paternity" and "Clothed In Humility: An Ecclesiastical Guide in the Anglican Pentecostal Tradition".
Kelvin works full-time in Public Safety as a 911 Communications Officer and an Auxiliary/Special Police Lieutenant. He is currently completing his third academic degree, a Master of Arts in Theological Studies with a concentration in Church History, with plans to begin law school August 2017.